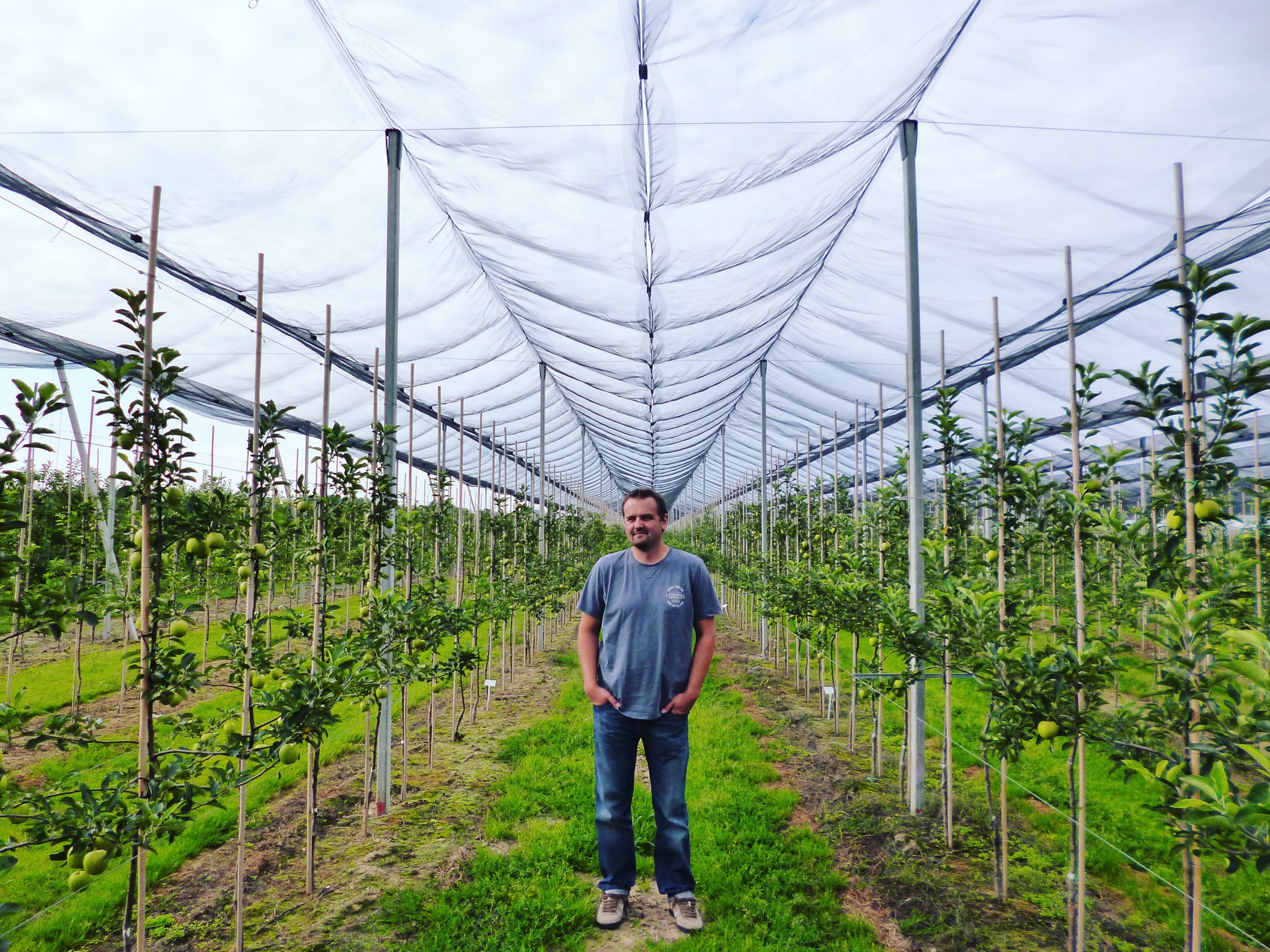 03 Sep

Tour de pologne: BETWEEN CYCLING AND ORCHARDS
Tour de Pologne was held from 3 to 9 August. It is a regular fixture that Spinazzè has been following with great attention, exactly for the fruitful relationship that we have established with this country for a long time.
Tour de Pologne is one of the most awaited events in the country and cycling – lika a good glue – is able to bring everyone together in a great party, where the main guests are the athletes and the local heroes in particular: Rafał Majka, Maciej Bodnar and Cesare Benedetti who has been now officially 'adopted' because of lovely reasons.
Poland is the bigguest apple orchard in Europe, its yearly production is around 4 tons and represents 80% of the total fruit production per year. Spinazzè entered the Polish market fifteen years ago, thanks to the cooperation with local agronomists. It is like this that, thanks to the farmers and the companies that since then have been choosing Spinazzè poles and accessories for orchards, we have started loving this country, its people and its traditions.
Grupa Producentów Owoców Galster
In the North of the country, this company has a long story in fruit production, started back in 1974, when Albin and Grażyna Pączka founded Galster Orchard Farm in Wierzchucice. In the early 2000 they established a cooperative in order to bring together local cherry, plum, pear and apple producers. If we consider apples they are now producing around twelve different varieties, among which the well known Gala, Fuji, Red Delicious and Golden Delicious. Their orchards are supported by precompressed concrete poles by Spinazzè and the fruit is protected by our anti-hail netting systems.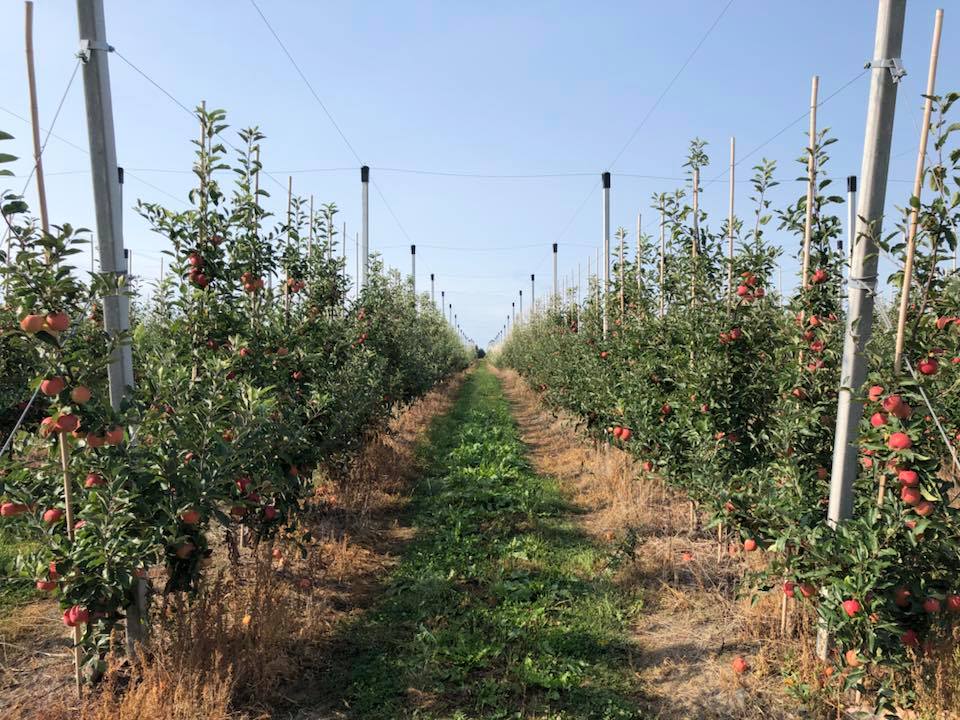 Sady Dolina Noteci
Located in the picturesque western Poland, the modern Sady Dolina Noteci farm is keeping up with the local fruit growing tradition that in this part of the country dates back to the Nineteenth Century. The farm was born in 2013 and has been the first one in Poland to use the technology of Austrian Fruit Security along with Spinazzè perforated concrete poles with caps and chemical cement providing higher security and strength to the entire installation. Sady Dolina Noteci's production is focused mainly on cherries, pears, plums and apples. especially Red Jonagold variety which is very popular and highly esteemed. Delicious honey is also produced here in this echosystem so favorable to bees where the natural environment has been protected.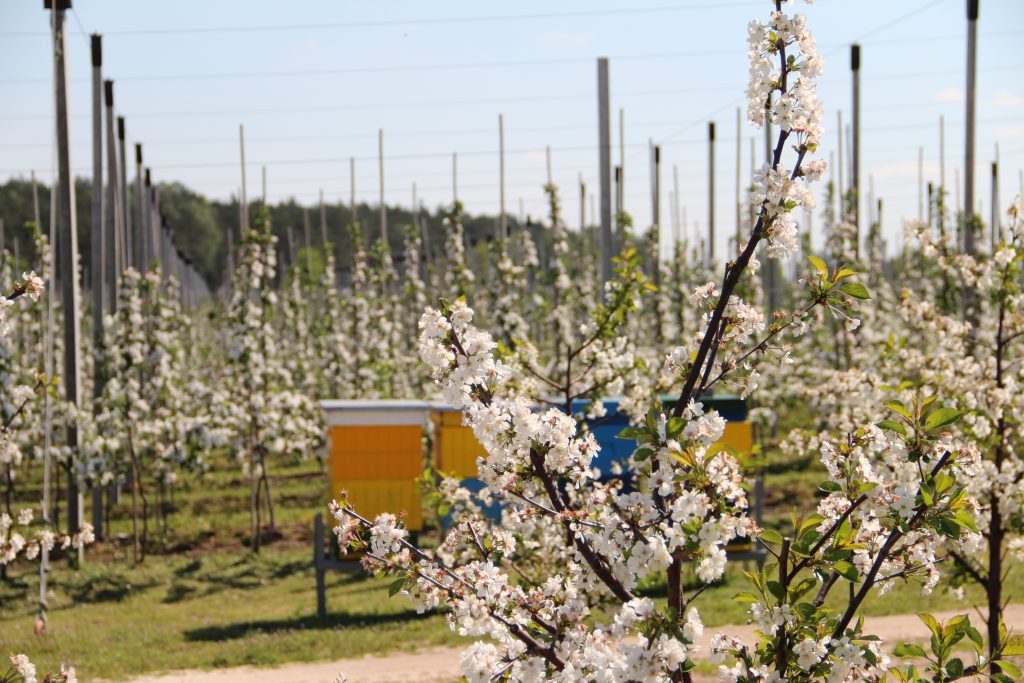 Agrosimex
Agrosimex is located in Grójec-Wareka region which is the widest cultivated area in the country and is one of the most important Polish resellers of phytosanitary products, fertilizers and accessories for agriculture, with more than 25 years experience in the market. Wiesława and Leszek Barańscy founded it in 1991 and it still is a family run business evene though it counts more than 240 employees, 54 partner shops and a consulting service that can provide assistance to every client. Spinazzè products are part of the wide offer provided by Agrosimex. At present, the most requested products are prestressed concrete poles and anti-hail structures for orchards, the greatest harvest protection available.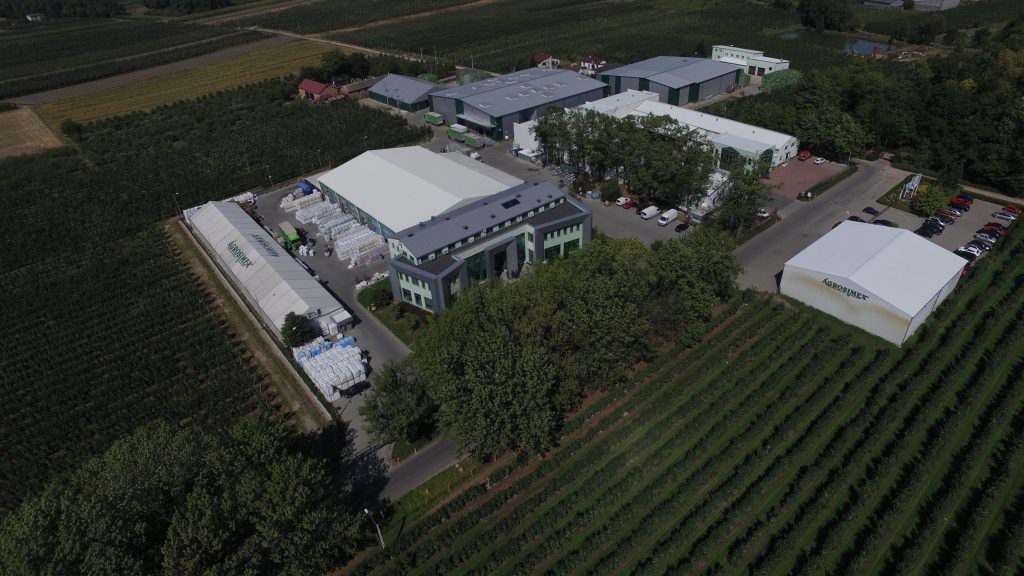 Grupa Producentów Owoców Witamina
Founded in 2004, Grupa Witamina is located in the Southern part of Poland and brings together eleven fruit farms from Biała and Wieluń. They mainly grow apple and pear trees, yielding around ten thousand tons per year. Tradition and innovation are mixing with passion in this family business that has chosen Spinazzè thanks to the special trustful relationship that has been built for years.