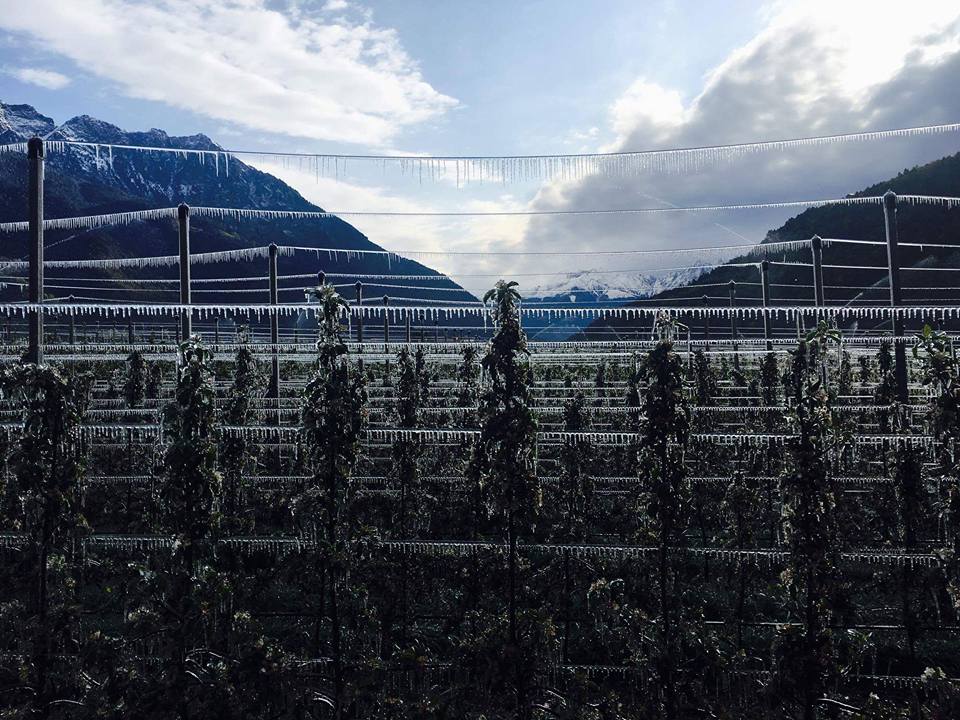 28 Apr

Spring disaster for European orchards

An unexpected April snowfall caused huge damage to orchards and vineyards in Austria (mainly Styria), Switzerland and Northern Italy. Tens of hectares of cherry, apple, pear  orchards, and vineyards were damaged and the season is seriously compromised.

On wednesday thousands of homes in Austria, mainly in Carinthia and Styria, lost electricity due to the weather and the whole of the country was affected by road blocks. But the worst damage affected orchards: besides the damage due to frost, in many cases, the snow weight caused the collapsing of the covering structures. Wooden posts proved to be unsuitable for this kind of extreme situation and in many cases wrongly installed net clips did not work properly.






Our Austrian partners at Fruit Security, told us about many dramatic situations where fruit growers has lost almost everything, mostly in cases where old covering systems were installed and wrong materials were used.
Here are more pictures from norther Italy and other places in central Europe.