20 Nov

One Million Poles and a Long Friendship: a Conversation with Karl Karnutsch
In the last 45 years we have installed one million poles in Lana (Bolzano); this has been possible thanks to our cooperation with Mr Karl Joseph Karnutsch. This is the story of his agricultural cooperative and the long friendship between him and Mr Gianni Spinazzè.

Lana is a small municipality of about 12.000 citizens in the province of Bolzano, Italy. Here, after the land reclamation in the 40's of the 20th century, many apple orchards have been planted, reaching 1% share of the European apple production, an achievement that is almost incredible for such a small town.
Here, thanks to Karl Joseph Karnutsch and his Agricultural Cooperative E.I.L., we have installed one million Spinazzè poles in the last 45 years.
We met him at Interpoma 2018 and he told us about his story.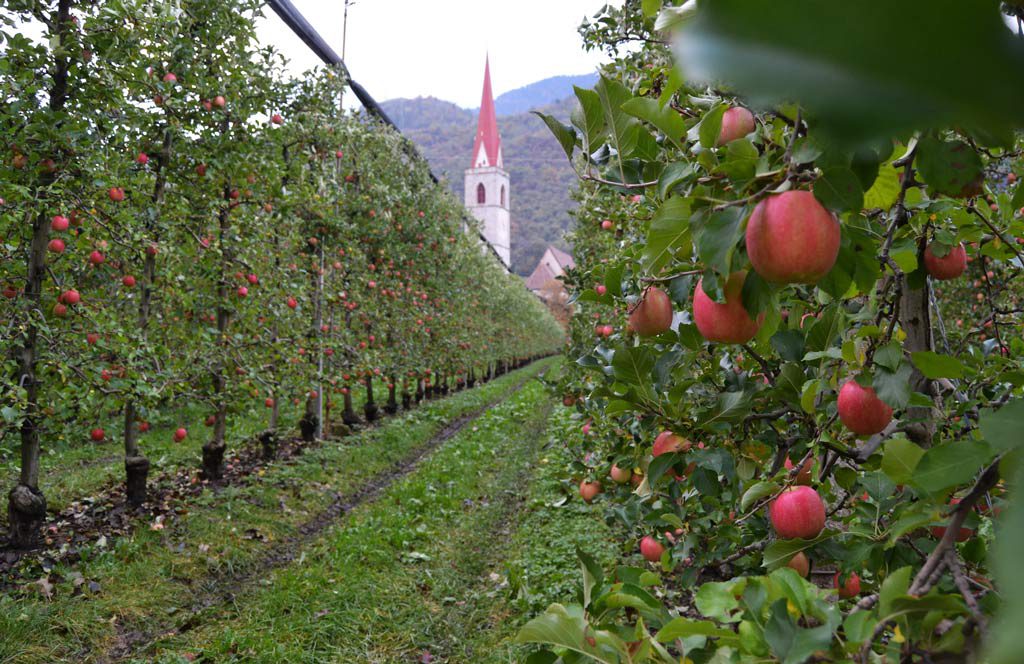 Mr Karnutsch, please tell us something about the story of this cooperative.
We were all young back then, we were just a bunch of young fellows willing to work hard. We founded our Cooperative in 1971: I still remember our first year's turnover, ten millions "lire" (5.100 €, TN). Since then we have grown bigger and bigger. In the beginning we rented our offices and later, in 1995, we were able to buy this building that used to be a pesticide manufacturing plant and we transformed it into our headquarter. Today we are an important entity in the whole Alto-Adige area and we deal with everything concerning agriculture: from gardening to work clothes.
Have you always been fond of agriculture and nature in general?
My father was a farmer who worked at my grand father's farmstead "maso". My father was already fifty years old when he inherited one and a half hectar of land. I had been a student untill nineteen years old and once I finished school I remained at home working as a young farmer. But the land was not enough for two persons to work on it, so I began to look around and try to learn other stuff. I took part in an association of young farmers and I worked with them. Then the occasion came and everything started.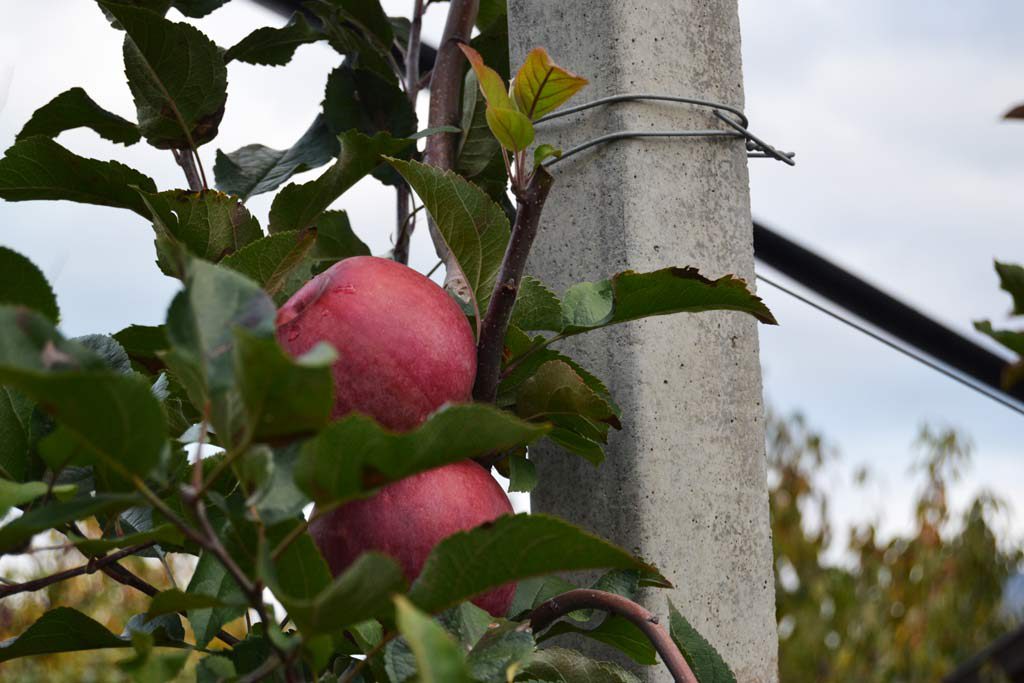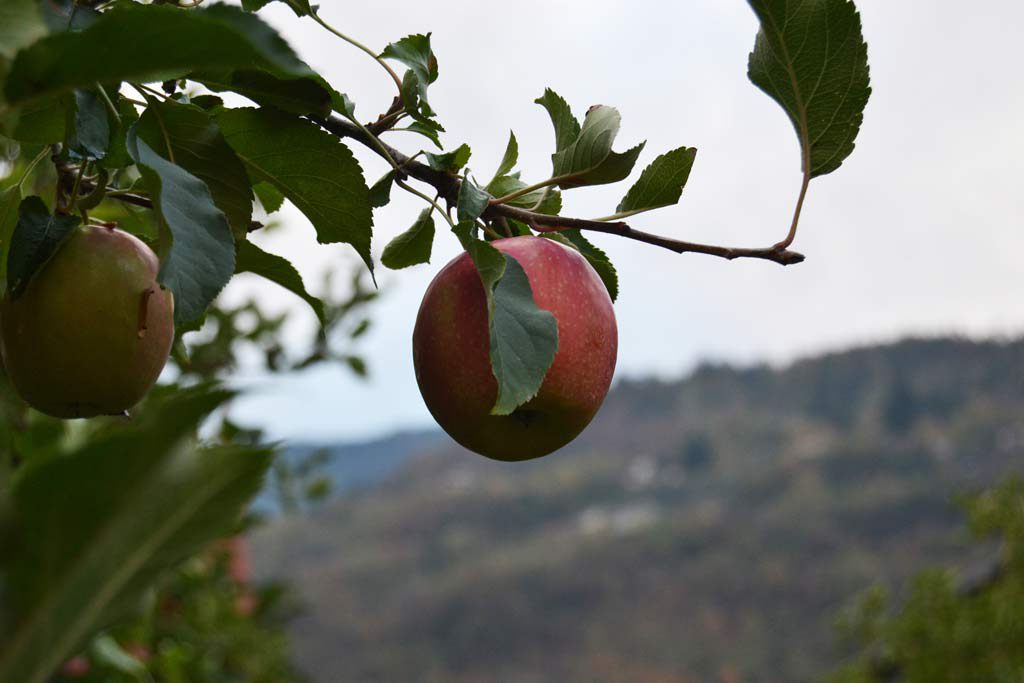 How did you get to know Mr Gianni Spinazzè?
I first met Gianni in 1973, at an agricultural exhibition in Verona. At that time I was starting to buy poles in Trento but we were getting bigger and we needed a strong company to trust on. Me and Gianni started to get along really well, we respected and esteemed each other very much, and since then our cooperative have always done business with him. We never thought that we would change, because their products are top quality, and this is almost a disadvantage for you because these poles are really strong and last so long.
We have planted orchards everywhere, I remember that between 1980 and 1990 we used to order 45-60 loads per year. It was an incredible period, we bought poles as if they were our daily bread, and even today if you look around at these orchards here, it is almost impossible to find poles that are not produced by Spinazzè.
Do you remember any special event related to this long lasting business cooperation?
Sure, I think it was at the beginning of the 80's… Gianni told me that he couldn't provide me with enough poles anymore, but at that time we really needed them, and I told him: "I will come to you and get them with a gun if needed!" – of course I was joking. But one morning I really went to their factory in Cimadolmo with a colleague – with no gun, of course – to see with my own eyes what was going on. We started at dawn and at six in the morning we arrived there: nobody was around, not a single pole in the stock outside of the factory. We waited untill the starting of the morning shift and when Gianni arrived he was really surprised to see us there. In the end it was all true, at that time the request for poles was so high that they were working day and night. In any case he still said that he would make it and produce the poles for us- not without any sacrifice I guess. This is what happens when you build a business cooperation based on loyalty and trust.
How is the market going this year?
The last season was good, the harvest here in the valley was ok. This year the climate was hot and harvest took longer to be completed, it's been not easy. The leaves were not falling, the harvest has went on for long, so the market was influenced by this. With a longer season we have lost the autumn period which usually is the time when you build up new orchards. We are two or three months late on everything.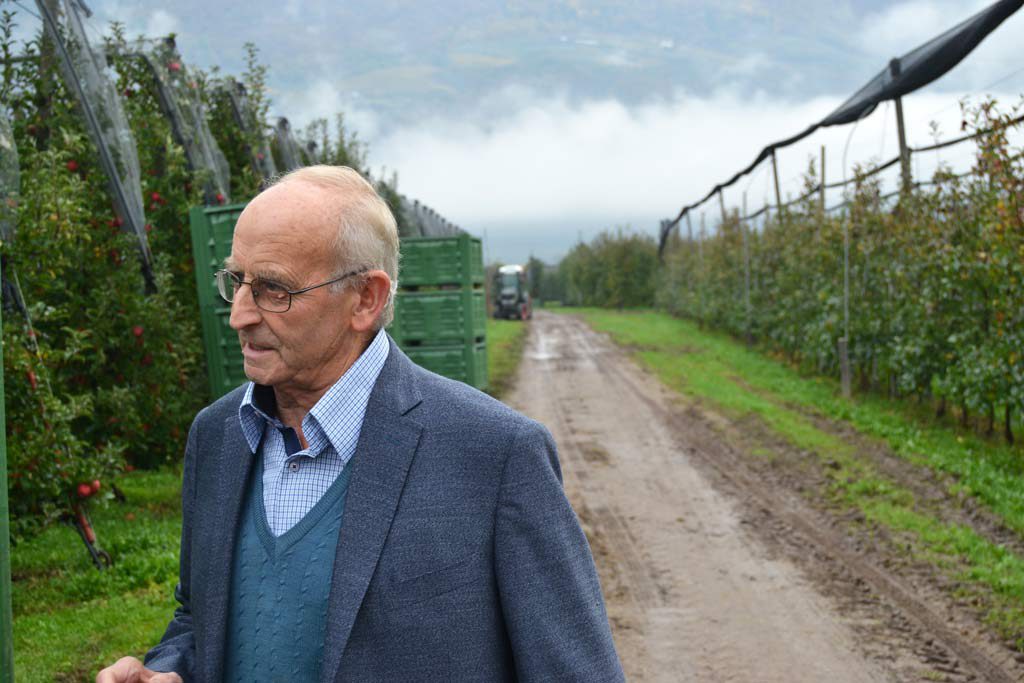 Karl takes us around the orchards to see the apples, the baskets are put in order at the end of each row. He picks a few apples here and there and show them to us: they are Pink Lady variety. They are crunchy, juicy and fragrant. Time has passed since that day in 1973, but Karl and Gianni meet each other at least once a year, as old time friends. We don't know what they tell to one another when they meet, but for sure they are silently renovating a pact that is as solid as the great passion that has made them the enterpreneurs they are today.