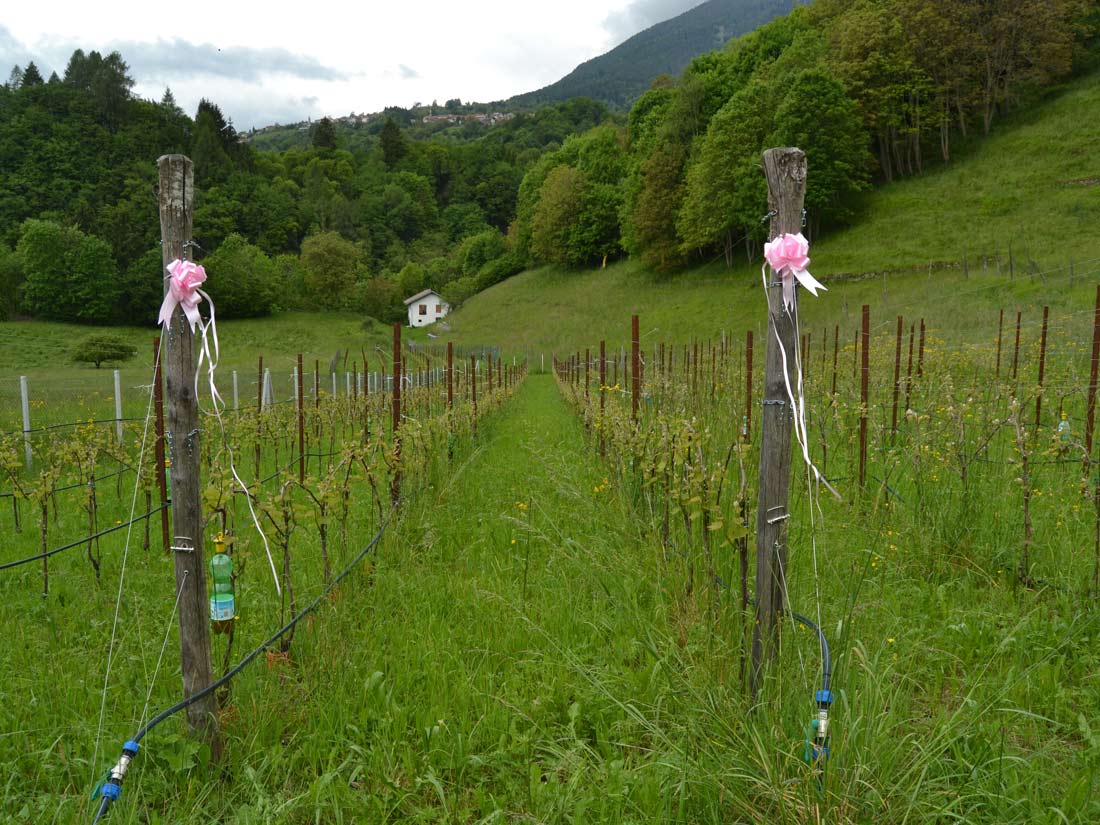 05 Jun

#girodiaries | week 3

From Valtellina to the suggestive Verona , our journey during the third week at Giro d'Italia has gone through Spinazzè's history: our long-time reseller Gianfranco Pilati, the province of Treviso and its homely atmosphere, and the emerging mountain farms, two associations in particular that cherish the local territory and its enhancement. A mixture of landscape and different crops has lead us to the end of an incredibly emotional experience of discovering Italian farming tradition. Here is what we have witnessed in these latest days.
STAGE 16, loverO – ponte di legno
Lovero
At the heart of Valtellina, where apple is the undisputed queen. Mr Davide Giudice grows this juicy fruit together with his father at their family's farm. In around nine ha of land apple varieties such as Stark, Gala, a few Golden and more recently Swing are grown. 70% of orchards on the valley's slopes is below anti-hail net and all installations are supported by Spinazzè poles.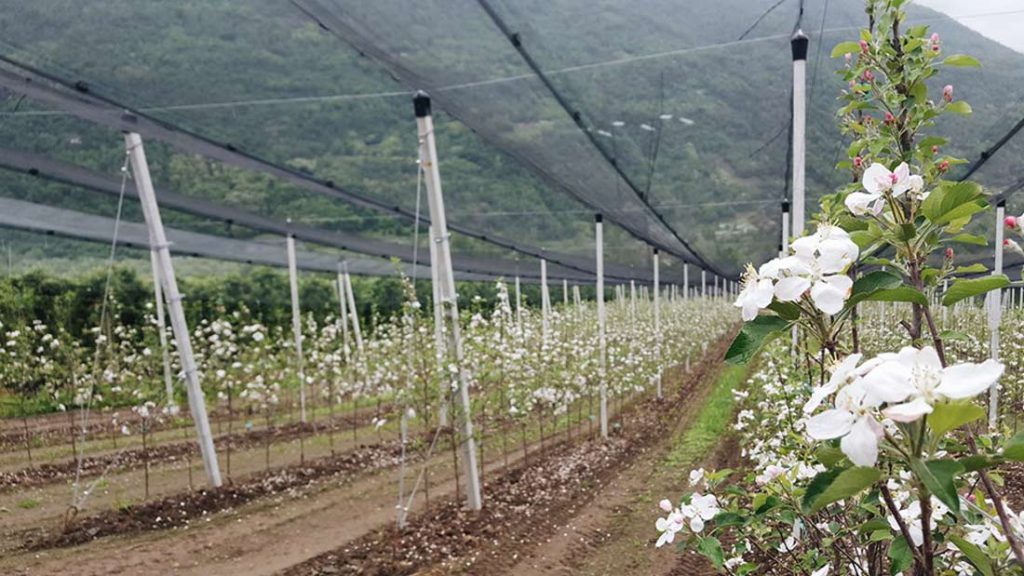 STAGE 17, COMMEZZADURA – ANTERSELVA
WHERE SPINAZZE MADE HISTORY
On the Dolomites, one of the most intense and meaningful stages for Spinazzè: we have crossed many places where our firm has made history in orchard installations. In this land of apple orchards, since the early 80s we have planted more than 200 ha every year, thanks to our dearest re-seller Gianfranco Pilati, that has been supporting us for many years in the most ambitious projects. We have been at the service of farmers for more than fifty years now, and we support those who invest on their orchards and vineyards. Considering Val di Non we still think that it is a true pleasure to stand at the side of all those farmers dedicated to their land here.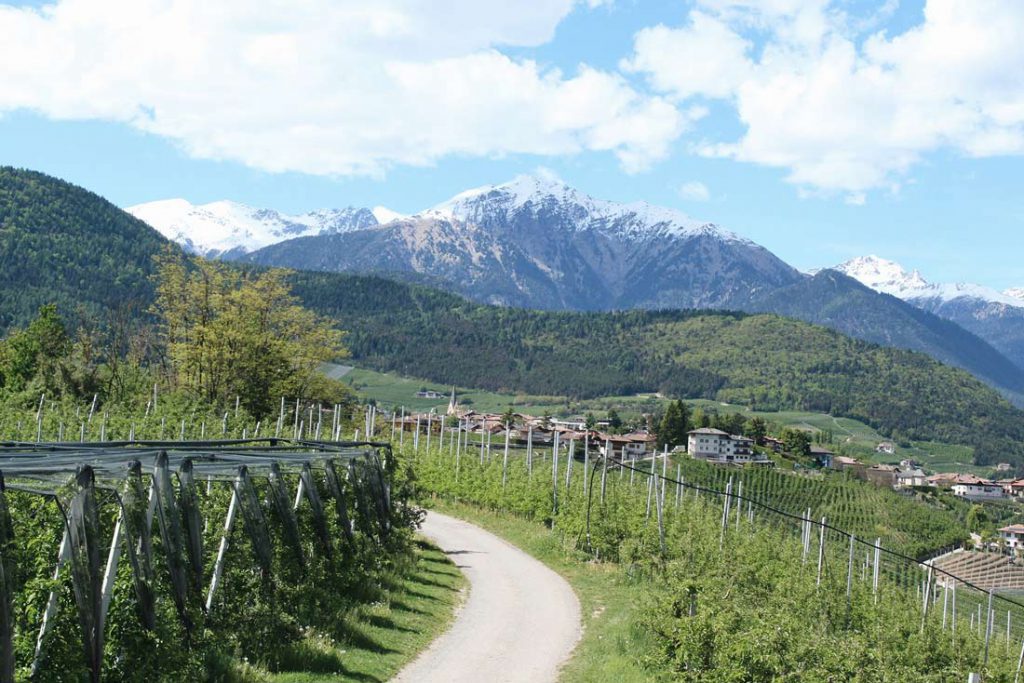 STAGE 18, VALDAORA – SANTA MARIA DI SALA
ASSOCIATION OF ALPAGO'S WINE GROWERS
Lamosano
The Alpago plateau is so unique of its kind and full of different local entities. We have met the newborn Alpago Wine Growers Association and they have explained us how this land can be poor and generous at the same time: it is very hard to cultivate it but at the same time it delivers unique fruits. Corn, maize, the local "Mame" bean. Around the vineyards we noticed sheeps as well, they are a native breed belonging to the local breeding tradition.
The association counts fifteen founding members and aims at developing a sustainable viticulture that is able to respect the territory, choosing resistant grape varieties, especially three of them: two white grape varieties (Solaris and Bronner) and one red variety (Cabernet Cortis). Here the small vineyards at around 1000 m height are supported by our weathering steel poles.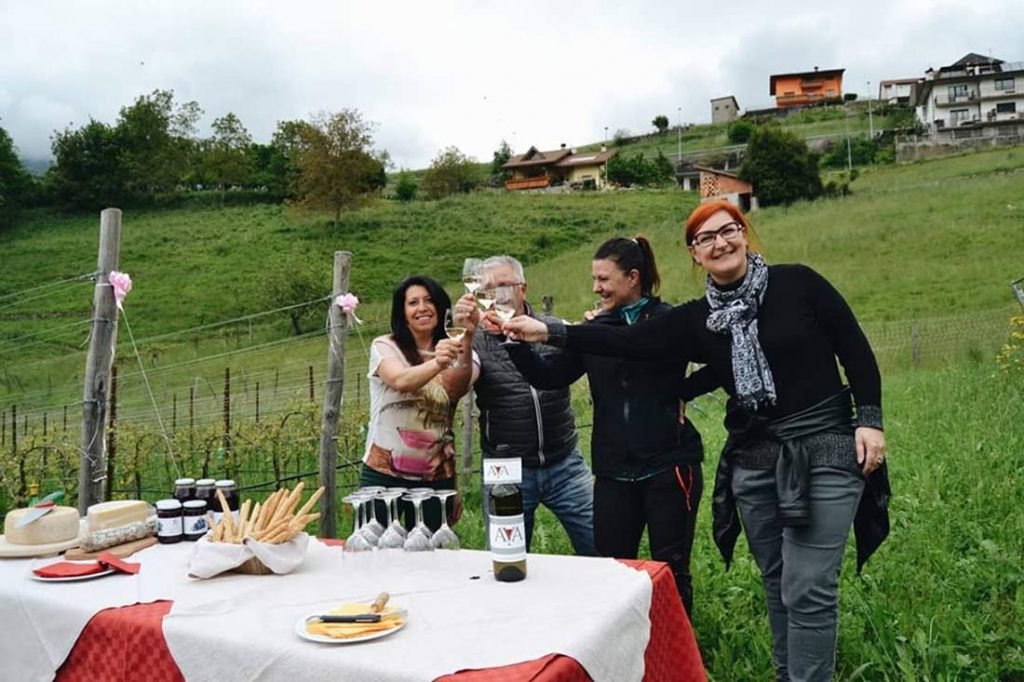 CA' APOLLONIO HERITAGE
STAGE 19, TREVISO – SAN MARTINO DI CASTROZZA
Romano d'Ezzelino
During our "home" stage we went to discover the ambitious sustainable project of Ca' Apollonio Heritage in Romano d'Ezzelino. This is a facinating tourist accomodation that is going to provide its hosts with an immersive experience, in a farming environment that employs ancient knowledge and vanguard technologies to produce vegetables, fruit, olives, cereals and grapes, respecting the environment and the people. The historic sixteenth-century villa will become a Boutique Hotel, combining farming athmosphere with contemporary spaces, surrounded by nature. An agritourism will be developed and a wineyard with sixteen cultivated ha of resistant grape varieties, in simbiosis with the land and the people that cultivate it. Our weathering steel poles will be installed in this sustainable organic vineyard.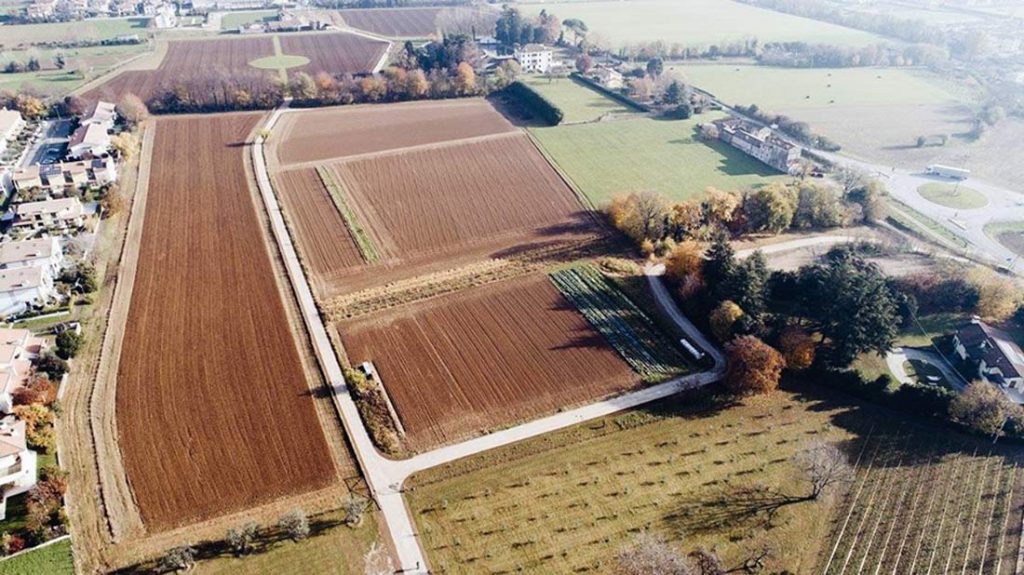 stage 20, FELTRE – CROCE D'AUNECONSORZIO FELTRINO
Feltre
At the heart of the charming city of Feltre, full of hundreds of supporters attending to on of the most awaited stages of the Giro, we met the founders of Consorzio Coste del Feltrino whose main goal is the revival of local wine-making tradition which had its peak between the end of the XIX century and the first half of XX century. The most ancient local grape varieties are Pavan, Bianchetta and Gata. It is a priceless heritage that deserves to be saved, re-discovered and valued.
The association was founded three years ago and consists of twelve farms that cover around 30 ha of vineyards on the high slopes of these mountains. "Our main goal is to obtain DOC certification" Mr Enzo Guarnieri, a member and wine-grower, told us. "But it is exactly the same as in biking, there are three things that you need to keep in mind: knowing the territory and the ascent that you are going to climb; climbing at one's own pace, without excesses; being resilient."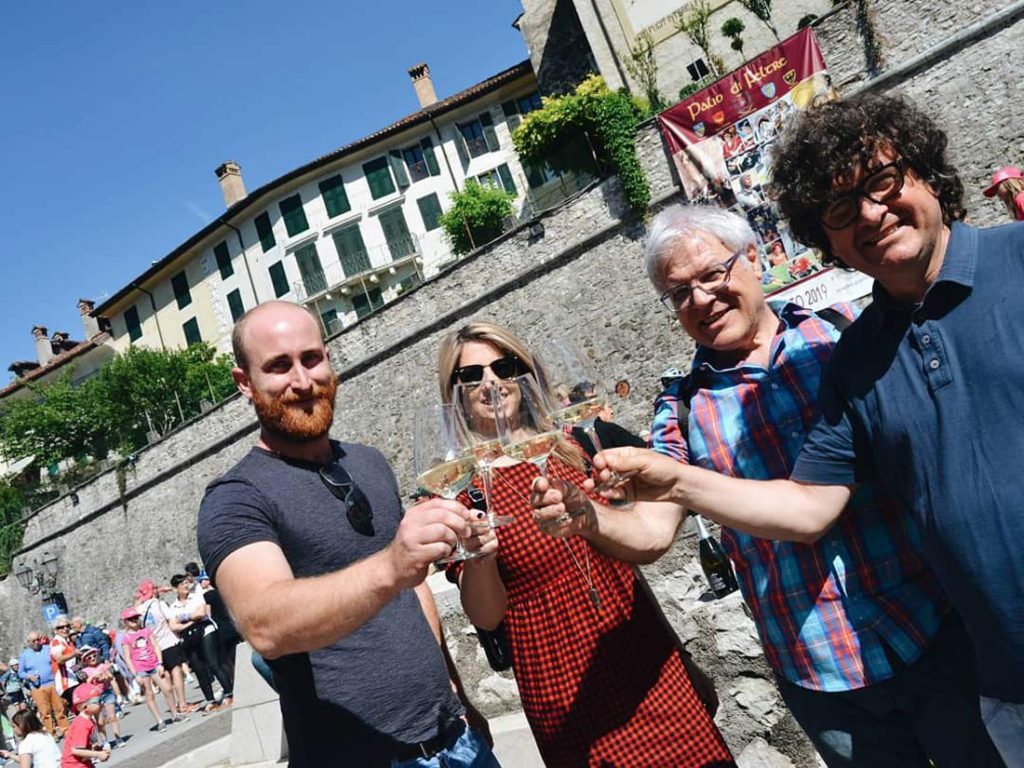 STAGE 21, VERONA – VERONA
GIANNI TESSARI FARM
Soave
This is the end of a long journey, between Soave and Verona and it could not but be under the sign of the main theme that has guided us: respect the territory, its uniqueness and the well-being of those who live there. Next to the classic grapes of Verona, in Montecchia di Crosara we have found Mr Gianni Tessari's vineyards, growing local grape varieties and Solaris, a resistant grape variety.
In this area Spinazzè is represented by our re-seller Cracco who is devoted to the needs of the local farmers. In the valleys between Soave and Illasi you will find many small plots of land that has witnessed a turnover between concrete poles and weathering steel poles symbolizing the technical evolution of vineyards.